A Brief Note From Dan
Hello friends,
Next Sunday (November 1st) we will have our Game Day at Mill Run campus, from 4:00 - 5:30 pm. Note that we are shortening our HSM meeting time by thirty minutes over the following months. We plan to be outdoors, but if weather or temperature does not permit this, we will break into our small groups and play games separately.
If you are unable to join us next week, but you would like to join an HSM small group, please email me directly and I would be happy to help you find a group.
All high school students are welcome to join our online small group, hosted on Zoom each Sunday evening, from 7:00- 8:00 pm. Hit the button below to join in at 7pm this Sunday.
Peace and grace to you all,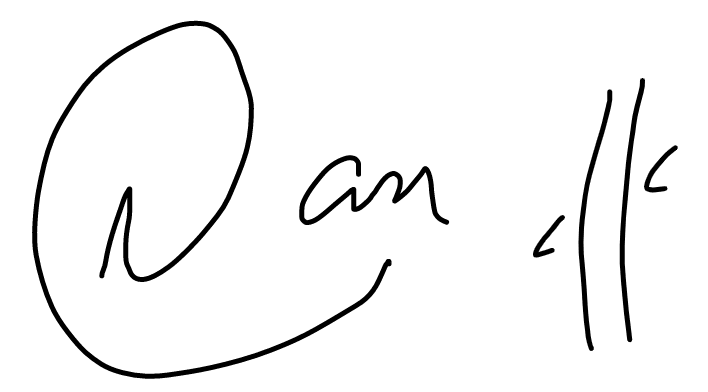 P.S. I am committed to regularly praying for each one of you, students. If you would like to provide me with specific things I can pray for you about, submit them in the field below.
What We're Up To @ HSM
Fall 2020 Plan for HSM
From November 1st to December 6th, regular HSM Group will meet at Mill Run campus on Sunday afternoons, from 4:00 - 5:30. Note that we are shortening our meetings to 1 hour 30 minutes. We will continue to meet in small groups in separate areas throughout the second floor.
Small group leaders will direct students through group activities, including a discussion-based Bible study. Social distancing will be in place for these meetings. Students must wear masks at all times while in the building. No food or drinks will be allowed while we are indoors. We ask that any student not feeling healthy join us on our weekly online small group.
An online small group option will be available weekly for students who would prefer and need to meet from home.
HSM November - December Schedule:
• November 1 - Outdoor games & small group launch
• November 8, 15, 22- Small group meetings, Mill Run campus
• November 29 - No HSM in observation of Thanksgiving
• December 6 - Small group meetings, Mill Run campus
• December 13 - HSM Christmas Party - location TBD
Our Current Bible Study Series

Throughout the month of October our small groups have followed a series on WORSHIP. We've explored what worship is, how we worship God, why we worship God, and why we worship together.
If you would like to discuss what we're learning together, here are some questions that would be fun to discuss as a family or with your friends:
What are some of the many ways we see people worshipping God throughout the Bible?
Is there a way of worshipping the Lord that I would like to try, or that I would like to be more intentional about?
What are some things about God that make him worthy of our worship?
How has worshipping with another person or people helped you worship the Lord better?
Our Next Bible Study Series

"Beautiful music is the art of the prophets that can calm the agitations of the soul; it is one of the most magnificent and delightful presents God has given us."
-Martin Luther
"The prophets have an odd way of talking. Like people who—instead of proceeding in an orderly manner—ramble off from one thing to the next, so that you cannot make head or tail of them; or see what they are getting at."
-also Martin Luther
In this series, we will track along with the prophets covered in our weekly sermon texts. We will explore what the prophets were doing, what their proclamations meant to the people they spoke them to, and how we can be a community full of prophetic imagination--that is, seeking out the alternative possibilities of God's Kingdom on earth as it is in heaven.
Upcoming Small Group Workshop: Can I Ask That?

Beginning November 8th, we will offer our Can I Ask That? small group workshop. This workshop is for any high school student, and will run parallel to our normal HSM Sunday small group meetings.
From the very beginning, faithful followers of God have embraced our curiosities. The Bible abounds with big, difficult, important questions. Part of being a Christian in a community of Christians is exploring—fearlessly and earnestly—how our faith makes particular claims on every part of our lives: heart, soul, mind, and strength. This course will address the questions and doubts our HSM students express.
Students, please submit questions you would like to cover in this workshop in the hyperlink below. Feel free to ask anything that pertains to who God is, what the Church is, how we practice our faith, what the Bible says (or doesn't say), or anything else related to your faith. Your questions will drive the content of this workshop, so fire away!
Submit "Can I Ask That?" questions.
Serve Others with UALC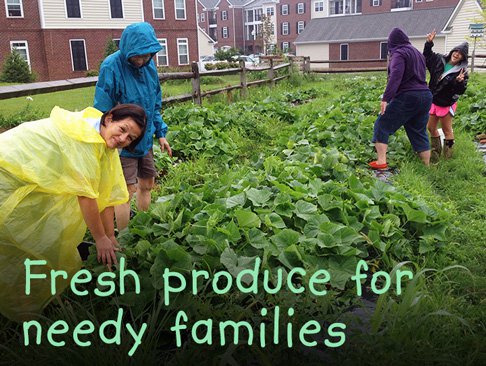 Our UALC Community Garden ministry needs help all week long. Our crops feed families in Hilliard, many of whom are involved in the ESL Program. Since we started the Community Garden, we have donated over 130,000 pounds of fresh produce to central Ohio families. God has blessed our garden and efforts abundantly. We show God's generosity by giving away more than 95% of what we grow. Our mission has always been to deliver Jesus' love by feeding the hungry, and the pandemic makes that particularly needful. Food banks are facing unprecedented demand, nationally and here in Ohio. Jesus has given us a tool to help—our garden—and we must follow His mandate to make the most of it.
Contact Irma Chon at 614-560-6190 to schedule a time to serve, or visit ualc.org/garden for more information.