A Brief Note From Dan
Hey friends,
This Friday and Saturday is our Re-Create mini retreat. Register Now! We will begin the retreat with a movie night at Lytham Rd at 7pm, and Saturday morning we will have a number of fun and relaxing events to participate in. You can read more about our retreat below.
I hope you're enjoying the My Bible series as much as I am. I've loved taking how this incredible library of books has been sewn together to tell the story of the Lord, his relationship with us, and his purposes--past, present, and future. I encourage you to continue dig into your take home devotions and to come ready to discuss what you heard, discovered, and how you responded.
This week our HSM small groups will meet in person at Mill Run from 4:00 - 5:30pm this Sunday. Our online small group will meet at 7:00pm via Zoom.
You can join an in person small group at any time simply by showing up Sunday afternoon, or by contacting me at dkidd@ualc.org.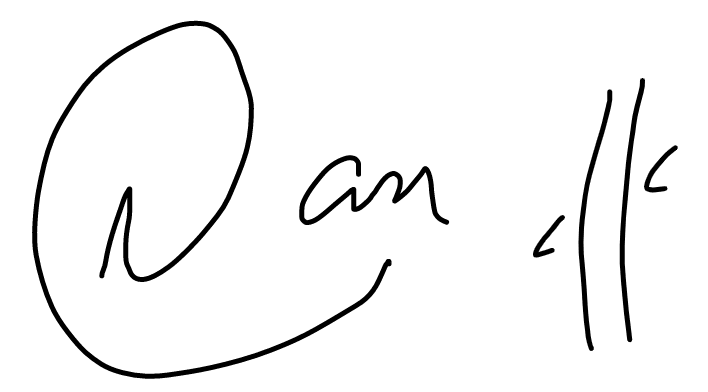 P.S. I am committed to regularly praying for each one of you, students. If you would like to provide me with specific things I can pray for you about, submit them in the field below.
What We're Up To @ HSM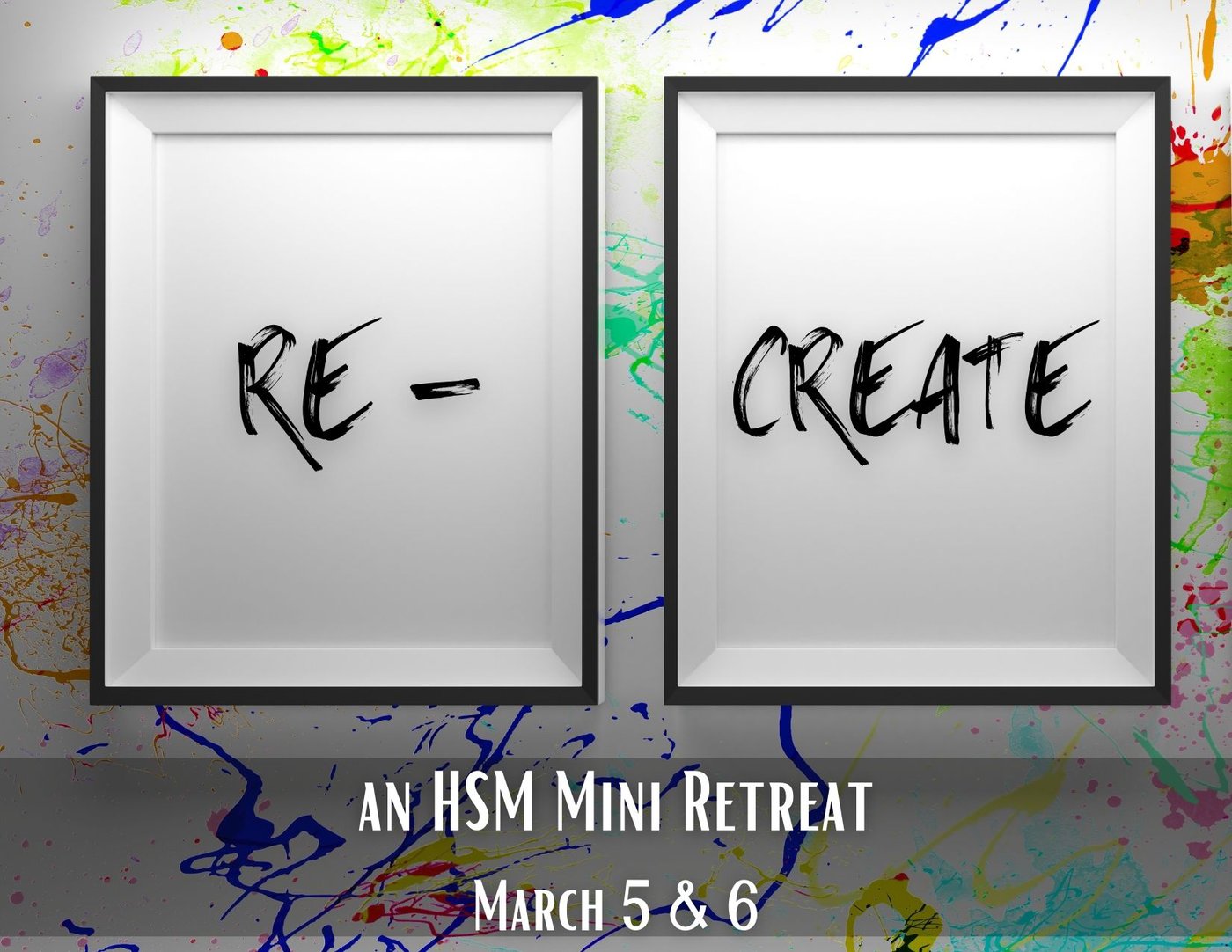 RE-CREATE MINI RETREAT
REGISTER NOW
March 5 | 7:00- 9:00 pm at Lytham Rd Campus
March 6 | 9:00 am- 12:00 pm at Mill Run Campus
For the Eternal God made the heavens above, the earth below, the seas, and all the creatures in them in six days. Then, on the seventh day, He rested. That is why He blessed the Sabbath Day and made it sacred. - Exodus 20:11
One of the best gifts God has given us is the commandment to rest! Our Creator knows how essential and good it is for us to take time to appreciate and enjoy the abounding creativity and life that surrounds us.
I don't know about you, but I get the sense that many of us could use a few hours of rest and fun. A few hours where we can enjoy the creativity of God and others. A brief retreat from our busyness where God can refresh, reenergize, and re-create us. If you're someone who could use several hours of rest and re-creation, this mini retreat is for you!
Friday, March 5 and Saturday, March 6, HSM is hosting a mini retreat we're calling Re-Create. This will be a chance for our community to relax, hang out together, and participate in several activities that invite us to appreciate God's gift of creativity. Our retreat begins with a movie night (Fri 7-9pm). Saturday, we will offer several activities to choose from, including:
painting with our brilliant resident artist, Jennifer Voltmann
worshipping with live music from our HSM leaders
doing some "yes and"ing in an improv game
getting our blood pumping and our minds moving in a variety of group games
Some of our activities have limited availability, so please register in advance.

Confirmation Capstone begins Sunday, April 11.
UALC celebrates this important season where students begin the adult life of following Jesus. Delve deeper into the foundations of the Christian faith and learn practical ways to be a daily follower of Jesus. Please attend at least one retreat or camp and one mission trip prior to Confirmation Capstone. Scholarships are available. Next workshop begins Sunday, April 11, and will conclude at our Confirmation Service on May 16. Retreat is April 23-25.
Confirmation Capstone Schedule:
• Sessions 1 and 2: April 11 and 18
• Confirmation Retreat: April 23-25
• Session 3: Online the week of May 2
• Session 4 and Rehearsal Event: May 15
• Confirmation Capstone Service: May 16
HSM Calendar
Each week, small group leaders will direct students through group activities, including a discussion-based Bible study.
In person small groups will meet at Mill Run. We will continue with our shorter schedule (4:00 - 5:30) for now.
Our online small group will continue to meet at 7:00pm via Zoom.
HSM Calendar:
• January 3, 10, 17, 24, 31 - HSM Small Groups
• February 7, 14, 21, 28 - HSM Small Groups
• February 28 - Summer Mission Trip Registration Due
• March 7, 14, 21, 28 - HSM Small Groups
• April 4 - Easter - NO HSM
• April 11 - HSM Small Groups + Confirmation Capstone
• April 18 - HSM Small Groups + Confirmation Capstone
• April 23-35 - Confirmation Capstone Retreat
• April 25 - HSM Small Groups
• May 2 - O2 Conference
• May 15 - Confirmation Capstone Rehearsal/Final Session
• May 16 - Confirmation Sunday
• May 16 - Confirmation Sunday
SUMMER EVENTS
• June 20-26 - Mission Trip to Memphis
• July 8 - Cedar Point Trip
• July 23-25 Summer Retreat
Our Current Small Group Series

My Bible Intermediate
This Sunday at HSM, we will continue on in our My Bible Intermediate series and study the group of books we call the Histories.
In this series, we will discover some tools for reading and interpreting the library of books we call the Bible; how it is organized, what it shows us about God and ourselves, and how it can deepen our faith and discipleship. Our hope is to grow more passionate about meeting with and knowing the Lord, and allowing him to transform us through the power of his Word.
Students are highly encouraged to bring their Bibles with them (a study Bible if possible). We are going to be practicing reading from our Bibles together in this series. If you would like to purchase a quality study Bible, you can purchase them from UALC in the link below.
Serve Others with UALC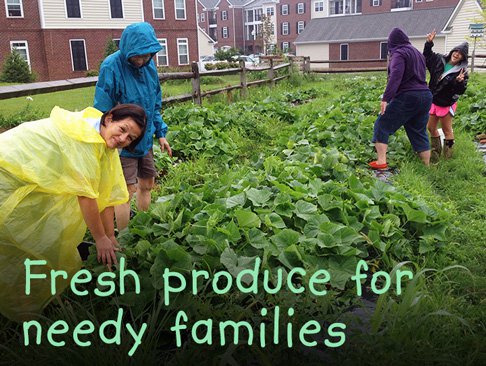 Our UALC Community Garden ministry needs help all week long. Our crops feed families in Hilliard, many of whom are involved in the ESL Program. Since we started the Community Garden, we have donated over 130,000 pounds of fresh produce to central Ohio families. God has blessed our garden and efforts abundantly. We show God's generosity by giving away more than 95% of what we grow. Our mission has always been to deliver Jesus' love by feeding the hungry, and the pandemic makes that particularly needful. Food banks are facing unprecedented demand, nationally and here in Ohio. Jesus has given us a tool to help—our garden—and we must follow His mandate to make the most of it.
Contact Irma Chon at 614-560-6190 to schedule a time to serve, or visit ualc.org/garden for more information.

HSM Summer Mission Trip to Memphis, TN
June 20-26, 2021
If you are part of our summer mission trip team, you can find up-to-date information about our trip--including our lead up preparations on our summer mission webpage.
If you are not going on our trip, I'd like to ask you to consider being a prayer partner for one the members on our team. Mission trips like these are an intense and often transformative event in our lives, and I would love for each of the members on our team to have someone committed to praying for them as they prepare for and embark on their trip.
If you would like to be paired with someone our team whom you could commit to praying for, email me with your name and your grade and, if you have someone you'd like to pray for in particular, let me know that too.